Panasonic's 'X700B' series of mid-range UHD televisions spans 40in, 50in and 58in models, giving you a good scope of options depending on your size requirements. The model on test here, the Viera TX-40DX700B, is the smallest model but all of the range consists of almost identical specifications.
Design and Inputs
The main differences, which separates the 40in model from the rest, are the energy efficiency rating and the stand. The larger models include what Panasonic describes as 'Switch Design Movable Feet', which essentially means you can move the feet either closer together or further apart.
This gives you a little extra flexibility around your television's placement, which will be useful for those who either have a small television stand or wish to use a soundbase. Ideally, your soundbase will be low-profile enough to sit between the feet, but if not you can move the feet closer together. Panasonic claims this doesn't affect the stability in any way, but without a larger model to test we'll have to take their word for it.
The 40in model on test weighs 16kg without its stand attached, or 17kg with it included. The depth of the actual display is 40mm, which is reasonably thin if you do want to wall-mount, otherwise, the combined depth with the stand is 203mm.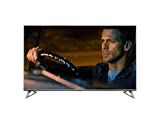 Aside from the stands, the different models otherwise all look the same, save for the obvious differences in screen size. The design is very minimalistic, with thin silver bezels surrounding the screen and a simple stand. Some people prefer a central pedestal-style stand but I was fond of the separate feet. The unintrusive design means your attention can instead be focused on the content being displayed on the screen.
The TX-40DX700B comes with three HDMI inputs, two of which support HDCP 2.2 for 4K and HDR. One of the HDMI inputs also supports HDMI ARC if you have a compatible soundbar you want to connect and easily control. Otherwise, you can use the optical audio output or headphone output for audio.
There's a USB3 port on the side and two USB ports on the rear and you can use these to connect external storage either to access your own media or to record content. You'll need to connect your television aerial if you want to make use of the DX700's built-in Freeview Play support.
Software
The DX700 use Panasonic's ' my Home Screen 2.0 ' software, which is in fact based on Firefox OS, an open-source operating system that is also on many of Panasonic's other smart televisions, as well as on a number of smartphones and tablets.
It's an incredibly simple interface, which is by no means a bad thing. Bold colours are used through, which not only look attractive but also mean that icons and text stand out. It's based around, as its name would suggest, a home screen, which is user customisable.
As standard, you have access to live television, apps and external devices, but you're able to add a shortcut to any item you need quick access to, such as a television channel, app or an external source including content on networked devices such as a NAS. If you want to quickly be able to jump into playing your PS4 plugged into HDMI 2, for example, this helps remove a few steps when needing to change sources.
You're able to access quick launch shortcuts through Panasonic's 'Info Frame' by holding the Home button, although the amount of time required is a little longer than I would like. You can then press the direction buttons to access shortcuts to information such as weather, which is displayed on top of what you're watching. You can also get programme recommendations or open up a web browser in a rudimentary multitasking manner.
The live television is built upon Freeview Play, which incorporates the terrestrial catch-up services directly into the EPG. This means you can navigate back through the schedule to pick out programmes you want to watch on-demand, which then fires up the corresponding app directly to the content you want to watch.
Freeview Play has improved considerably since it first launched and there are now far fewer holes in what's available. The full roster of UK terrestrial catch-up services are available and you still have the option of navigating through the dedicated apps to find content. The EPG itself is clean and easy to navigate and loads up quickly. You will need to connect USB storage if you want to record any television programmes and the content is locked to playing back on your specific television. With only one tuner you have to watch the channel you're currently recording.
As well as the terrestrial television catch-up apps, there are a few other notable inclusions in the app store such as Netflix, Amazon Instant Video, Vimeo and YouTube. Netflix also has a shortcut button on the remote control. You also have Deezer for music, although it was a little disappointing to not see Spotify.
Image Quality
With a little tinkering, image quality from the DX700B's 3,840x2,160 resolution panel is excellent, although the out of the box performance is a little lacking. With the television set to its Normal display mode, black levels of 0.06cd/m2 were respectable, as was its brightness of 230.8cd/m2 when the backlight was turned up to the maximum. These led to an excellent contrast ratio of 3,694:1 and a colour accuracy of 95.1% of the sRGB colour gamut. While the numbers made for impressive reading, the image looked a little flat, however, and you likely won't want to have the backlight at maximum.
Fortunately, there's an abundance of settings for you to tweak the display to your taste as well as a number of presets to get your content looking its best. The display's True Cinema and Cinema modes were arguably more pleasing for watching films, as you might expect, and toned down the brightness at a slight cost to the contrast ratio. Colour accuracy in True Cinema leapt to 99.2%, however. The manual adjustments can be a little fiddly, but those who like getting their hands dirty will appreciate them and when used in conjunction with our colour calibrator resulted in a display that had wonderfully vibrant colours. The one small complaint was viewing angles. Those watching from acute angles will notice a colour cast, but viewed straight on the display looked wonderful.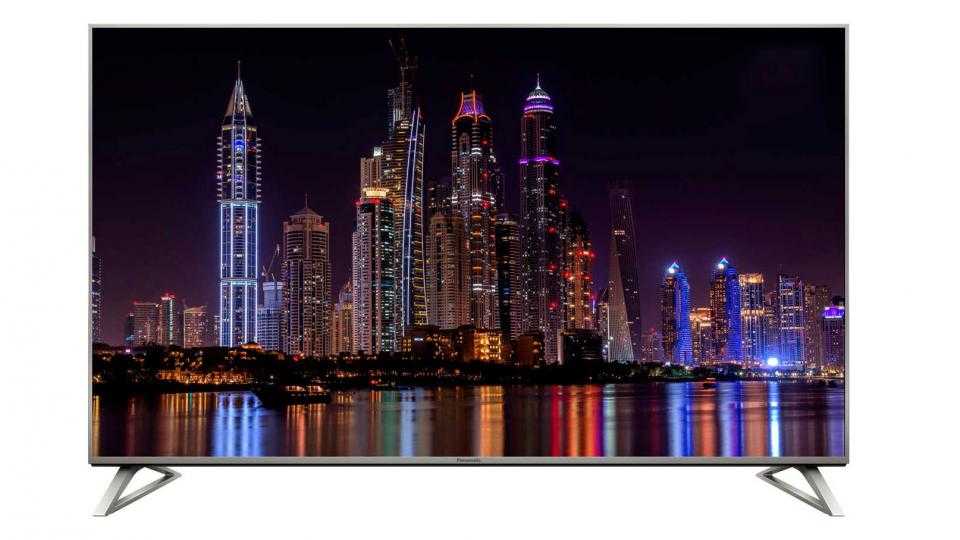 Unsurprisingly, Ultra HD content shows off the television to the best of its capabilities. The Martian in Ultra HD with HDR looked particularly fantastic after calibrating the display. It went from looking slightly subdued in terms of colour to popping out of the screen with impressive detail across the dynamic range adding some real presence to the bright Martian landscapes while transitioning well to the indoor scenes at mission control.
Upscaled 1080p content likewise looked excellent and some of the extra functions such as intelligent frame creation actually proved beneficial although at maximum it does introduce some slight shimmer. You are, at least, able to adjust the level of frame creation or turn it off altogether. The television isn't going to work miracles with SD content but it's at least watchable, although the noise reduction had little impact even when turned up to the maximum.
As for the speakers, they were surprisingly acceptable. The dialogue in films was clear, meaning it was never difficult to follow along when watching Matthew McConaughey mumble his way through Interstellar. Audio lacks the excitement to match the visual fidelity, but it's fine if don't want to invest in a separate soundbar or surround sound setup.
Conclusion
Overall the Panasonic TX-40DX700B is an excellent 4K television, although it takes a little time and effort to get it looking its absolute best, which can be a little time consuming. With both 4K and HDR support, it's nicely future-proofed and the design of the television itself is attractive. Freeview Play has also gradually been improving and you're fully-served where it comes to terrestrial catch-up services, making the TX-40DX700B a great choice overall. If, however, you want a larger screen, you have the option of the Samsung UE48JS8500 , which is better value overall. If you're not planning on taking advantage of Ultra HD HDR content, there's also Panasonic's Viera TX-55CX700B at 55in but at the sacrifice of HDR support. Buy Now from Amazon .
| | |
| --- | --- |
| Native resolution | 3,840x2,160 |
| | |
| --- | --- |
| Video inputs | 3x HDMI, Component, Composite |
| | |
| --- | --- |
| Audio outputs | Optical S/PDIF, 3.5mm strereo |
| | |
| --- | --- |
| Streaming TV services | BBC iPlayer, ITV Hub, All 4, Demand 5, Netflix, Amazon Instant Video |