Whether to buy a dishwasher, there are two situations. One is the older generation, who basically think that dishwashers are needless. They think it is impractical to waste money. It is better to wash them by yourself. The other is the younger generation, who are better at using new things to improve their quality of life. The dishwasher is the savior of the family's peaceful life. Especially for some young couples, it has reduced the family conflicts.
When we come into contact with new things, we do have all kinds of misunderstandings and worries because we do not understand them. If you can understand the working principle of dishwashers and the demand of dishwashers, you will find that these worries are unnecessary. The most important question is how to choose a dishwasher that suits you. Let's take a look at the evaluation of some household dishwashers to see if they are practical.
Since the dishwasher appeared, the dishwasher technology has been updated for several generations. More and more improved designs have been made for products. The current dishwasher can wash your dishes clean. Knives, forks, bowls and chopsticks, burnt frying pans, oily plastic lunch boxes, glasses, chopping boards, greasy gaps in pot covers... things that people cannot wash with their hands can be washed clean by dishwashers.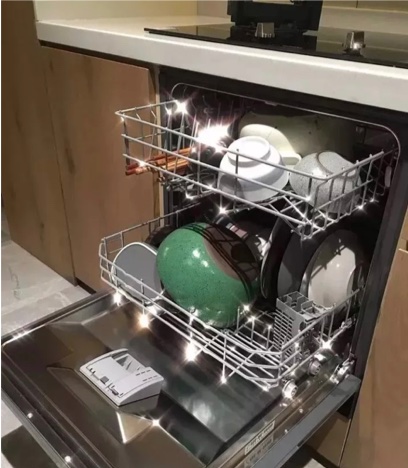 In addition, dishwashers do not consume as much water and power as you think. Although it takes more than an hour for the dishwasher to work each time. During this period, the dishwasher is not always flooded. It is repeatedly washed with water. The testers carried out a comparative experiment between hand washing and machine washing. The result is that the water consumption for hand washing is more than three times that for machine washing. The power consumption for machine washing is not much.
It is more convenient to use the dishwasher for stubborn oil stains or dirt that is difficult to clean. It should be noted that household dishwashers usually use 8 sets of capacity (suitable for 2-3 people) and 13 sets (4-5 people). It is easy to put bowls and utensils in small ones. It takes more water to put bowls and utensils in large ones.
Some people say that dishwashers have a lot of consumables, but in fact they are not. Consumables commonly used in dishwashers mainly include: dishwashing powder, dishwashing pieces, rinsing agent and special salt for dishwashers. It looks like a lot, but not all of them need to be used. Dishwashers cannot use ordinary detergent. They use special dishwashing powder or dishwashing pieces. This is indeed a little more expensive than most detergents. In fact, for bowls with little oil stain, dishwashing powder is completely unnecessary. After the power mode is turned on, the washed dishes can still be clean. The price of dishwashers is actually very normal for household appliances. Take Midea and Haier as examples, the price ranges from 2,000 to 10,000 yuan. Generally, the price of 4000 + can already buy higher quality models. It is not expensive for household appliances. A dishwasher includes the functions of washing dishes, disinfection, storage and drying. With the dishwasher, the money for cupboards and disinfection cabinets can be saved.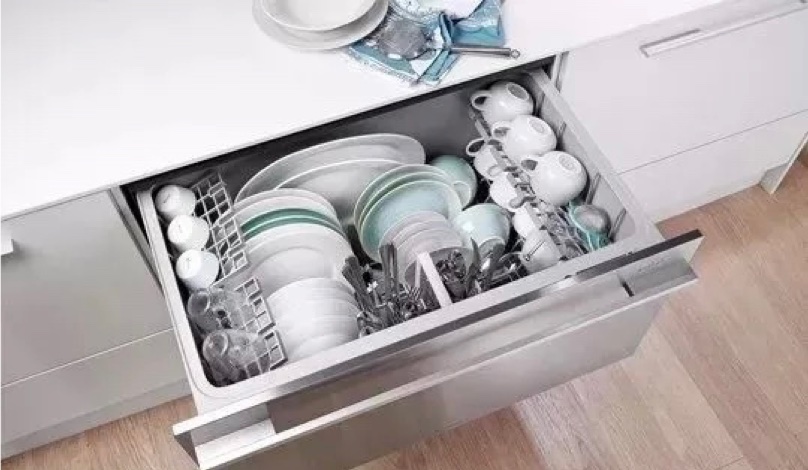 After reading this evaluation, have you made a decision to buy dishwashers? Let's move quickly!