Copper, the metal of the moment, has finally made its way to the bathroom, and the results are lovely. Take a look at these spaces where copper fixtures and sinks —and even exposed pipes—add just the right amount of shine, and maybe get a little inspiration for your own bathroom.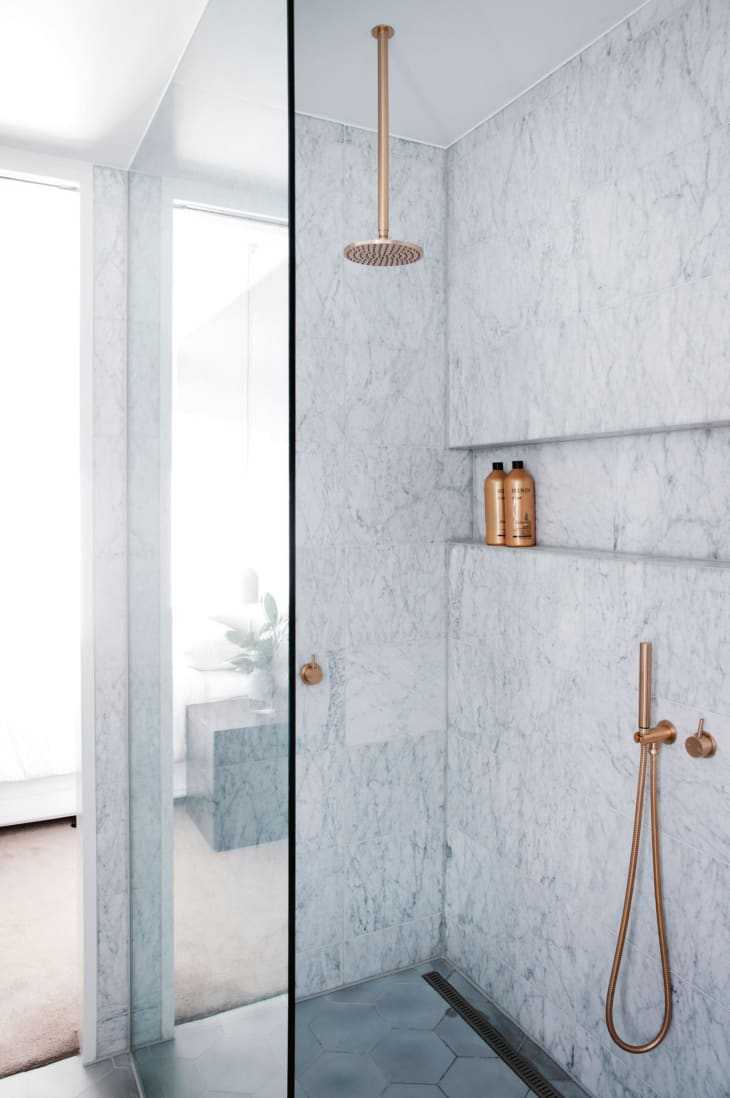 The bathroom pictured up top and above is both from an Autralian house spotted on Inside Out . Here, copper fixtures add warmth to a super-modern space.
Another way to add a bit of copper to your bathroom is to expose pipes that would traditionally be hidden in the wall, like the ones in this bathroom from My Paradissi . Here, interestingly enough, the actual fixtures—the showerhead and faucet—are both in brass. Copper will patina in the presence of water, so you'll have to clean and polish it periodically if you want it to retain that shiny new look.
The rosy tones of copper are the perfect choice for this rosy bathroom from Historias de Casa .
These copper faucets, made from bent sections of pipe, are about as rustic as they come. You might have to tinker a bit to get the right mix of cold and hot water, but they do have a certain primitive charm, perfect for an older house, or any house you just want to look older. Spotted on The Modern House .
Exposed copper pipes and a copper showerhead in a bathroom by Hannah Wessman .
This bathroom, from Design Stuff on Instagram, takes it to the next level with copper sinks. The combination of polished copper and matte black here is an interesting mix.
This space from McLaren.Excell uses materials in such an interesting way. I love the contrast between the rough brick and the smooth subway tile, and the luxe marble and the exposed copper piping. The overall effect is of a space that's not luxurious or industrial, but occupies some pleasant place in between.