If you've stenciled Moroccan trellises on everything in your home since 2013, you might be ready to switch it up and try something else. You know, new year, new ideas and all that. If you aren't sure which direction your projects should take in 2017, start with what you already like, and tweak it from there. We'll help you out with a few ideas.
Old: Terrariums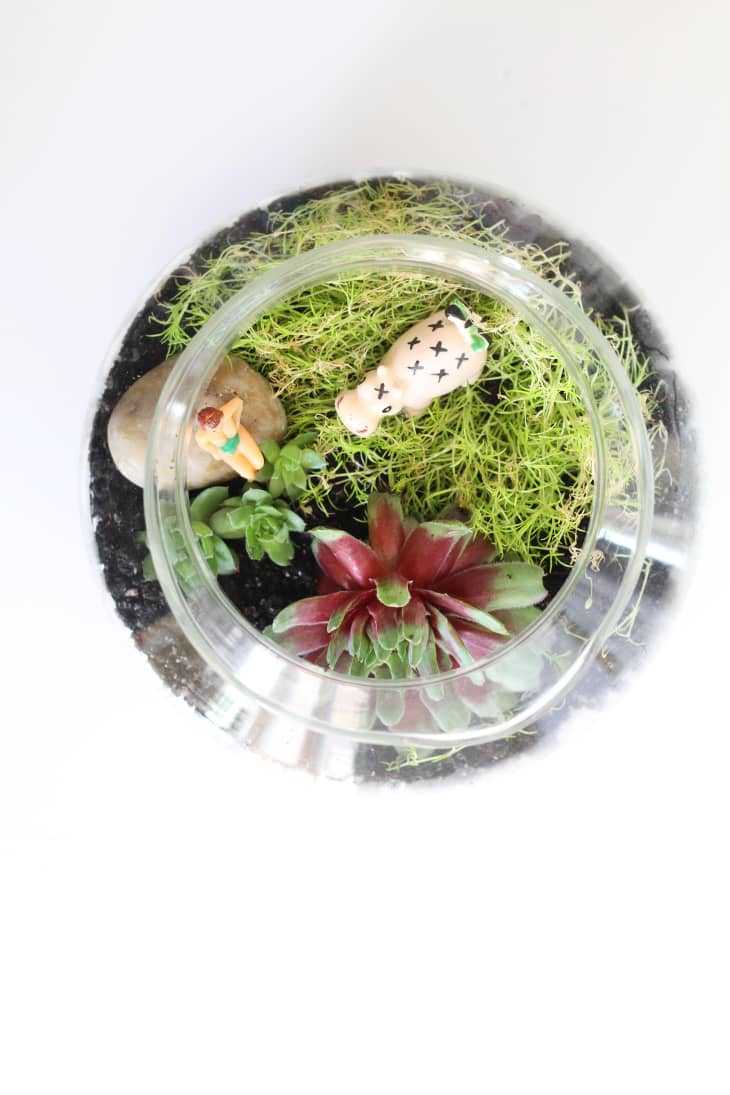 How's your terrarium holding up? Confession: my died a year ago and, although I still really love them, I haven't had the heart to start another one. Take a look at our tutorial if you're still into them, or say hello to kokedama:
New: Kokedama
This Japanese art has been popping up lately and is a great way to hang your plants in a way that's sculptural and unique. Sophie Lee, founder of geo-fleur , explains how you can create your own kokedama for MyMail Garden in the U.K.
Old: Marble
Seen any marble lately? Yes, so have we. I think everything's been marbled in the past couple of years—from planters, to clocks, tabletops, to bowls. Above, Fall for DIY did these amazing concrete planters (using a very cool called Makyu). If you love what she did, but want to explore something different, how about speckled stone or granite?
New: Speckled Stone
Passion Shake made these ceramic plates and used a granite spray paint to get that speckled sandy finish. It's reminiscent of 80s design, and a nice way to switch things up a bit.
Old: Geometric
Hexagons, circles and triangles have ruled DIY projects (like these clay dishes from Homey Oh My ) in recent years and might, just might, be giving way to something different.
New: Organic
Erin Francois got a jump on the organic trend when she created these clay planters this year. I think you can expect to see a lot more looser, free-flowing structures in the months to come.
Old: Fringed
We've seen so many great textile wall hangings in the past couple years. ( I Spy DIY did this bright colorful one back in 2014). Love the look, but want to tweak it? Try an embroidered wall hanging instead:
New: Embroidered
This is one of three embroidery projects Anette created for a new German craft book called Stitch It Yourself by Knaur Kreativ. You can the same soft texture and sculptural feel, without the same dangling yarn.