Brands are coming out with new sustainable packaging left and right, but this might be one of the most clever ideas we've stumbled across. It's made from soap, is used to store liquid soap, and over time starts to dissolve into the same thing that was stored inside it. Now that's useful.
Berlin-based product designer Jonna Breitenhuber created SOAPBOTTLE last year to counter the plastic container epidemic. While major hotel chains like Hyatt and Disney have replaced mini toiletries with large, refillable bottles, but Breitenhuber's design takes it a step further and provides a zero-waste solution.
Here's how it works: the storage solution made of soap can contain liquids and over time it begins to dissolve. Once the product is no longer a solid structure for storage, the remnants can be used as detergents or bar soaps. So essentially, you can store soap in a SOAPBOTTLE, use it up, and then have another cleaning product at the end of the day.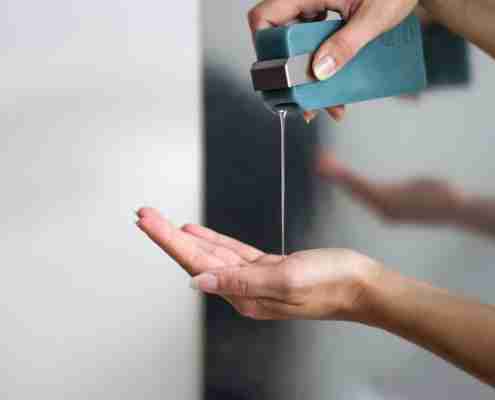 Eventually the bottom layer will start showing, which is its way of saying it's ready to be repurposed. From there, you can simply pull SOAPBOTTLE apart and use it as pieces of solid soap. For detergent, all you have to do is grate it into pieces, add natron and baking soda, and stir to create a chalky substance.
While it can sit by your sink, the product video also shows a way to hang it in your shower. Using the metal add-on that comes with it, you can clip it into the holes on the side of the SOAPBOTTLE and thread a string through the middle, then let it dangle as you shower—speeding up the dissolving process.