Teac's NS-X1 might not have a name that rolls off the tongue, but it's one of the better-looking audio streamers we've seen. Its silver and black finish is reasonably stylish, even if it is mostly made from plastic. It's also very compact, so you should have no trouble finding somewhere to put it.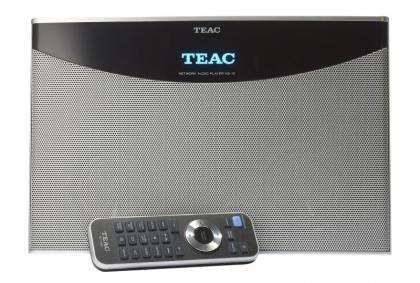 There's a small collection of buttons and an iPod dock on top of the unit, as well as connectivity ports on its rear, but the I/O panel's fairly sparse, having just a 3.5mm audio jack input, an Ethernet port and an FM antenna. The NS-X1 has Wi-Fi too, but only 802.11g.
It's primarily an iPod dock, so it's unsurprising that the NS-X1 includes AirPlay functionality. As long as you're using an iOS device or iTunes, you can start streaming without the need for any additional software. There are several steps to getting AirPlay working, such as changing DHCP settings and entering network keys, and it's a much more fiddly approach than that of Apple's own AirPort Express. Once set up, however, everything works as you'd expect. You can also use non-Apple products because the NS-X1 supports UPnP as well as AirPlay.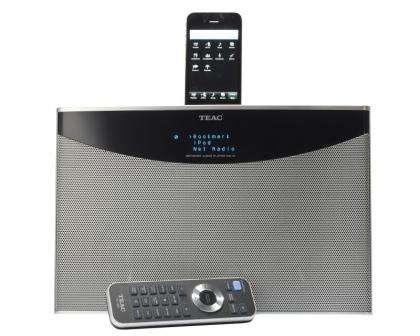 Our initial frustrations were mainly the result of the incredibly basic four-line LCD display. Unlike other streaming docks that use touchscreens, there isn't enough room for all the information you might need to set up a Wi-Fi connection or navigate between audio sources. It's very clear and easy to read, even from a distance, thanks to OLED technology, but it feels slow to use and is especially loathsome when entering text using the onscreen prompts.
To make using internet radio stations a little less frustrating, Teac has partnered with vTuner to let you add specific stations to the device using a PC. The web-based interface is definitely superior to that of the unit itself, but using a second device in order to find the music you want is annoying. Its failure to switch inputs automatically when connecting or removing an iPod is annoying too, especially if it means having to navigate back to the internet radio station to which you were just listening.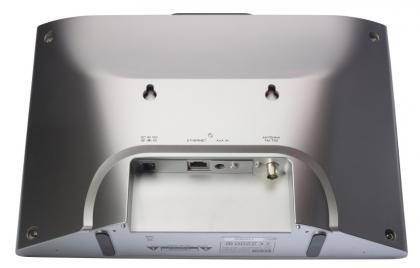 A fiddly UI would be forgivable if the NS-X1 had fantastic sound quality, but it unfortunately falls short of the mark. Its two 10W speakers produce average audio at best, with low volume and weak bass. Admittedly, bass was better than expected for a unit of this size, but still not enough to give real depth to our test tracks. Its poor build quality also hampers audio at higher volumes, showing signs of distortion at the high end.
Teac has added a lot of features to the NS-X1 and, unfortunately, it seems to have neglected both build and sound quality in the process. £200 is a significant amount of money that we think would be better spent on the Philips Streamium NP3700 .
| | |
| --- | --- |
| Media Streamer type | audio streaming device |
| | |
| --- | --- |
| Audio WMA-DRM playback | No |
| | |
| --- | --- |
| Audio Protected AAC playback | No |
| | |
| --- | --- |
| Audio Audible playback | No |
| | |
| --- | --- |
| Wired network ports | 1x 10/100 |
| | |
| --- | --- |
| Wireless networking support | Yes |
| | |
| --- | --- |
| Minijack headphone outputs | 0 |
| | |
| --- | --- |
| Other connectors | FM radio antenna, minijack auxiliary input |
| | |
| --- | --- |
| Power consumption standby | 1W |
| | |
| --- | --- |
| Supplier | http://www.currys.co.uk |
Basic Specifications
Audio Compatibility
Video Compatibility
Image Compatibility
Network Interfaces
AV Interfaces
Physical
Server Compatibility
Buying Information