JCPenney is back with another new —  and affordable! — modern brand called Loom + Forge . Alongside soft goods in the bedding and bath categories, Loom + Forge's range includes tabletop and decor items like vases , clocks , and metal wall shelves . If you're a fan of West Elm's industrial mix or even Target's Project 62 line, then give this assortment a glance. The aesthetic is a cross between these two modern mainstays and would be totally at home in a contemporary loft setting or any space that wants that kind of a look.
Textiles may be Loom + Forge's standout offering. You'll find bed sheets in different materials and a bunch of neutral colorways plus coverlets , comforter sets , luxe faux fur throws , bath mats , and bath towels . Think everyday basics but with a sophisticated, hotel look. The line even includes window treatments and fluffy robes . Keep an eye out for seasonal touches, too; currently, the brand is featuring patterned beach towels in a classic palette of black-and-white, sold solo or in sets of two.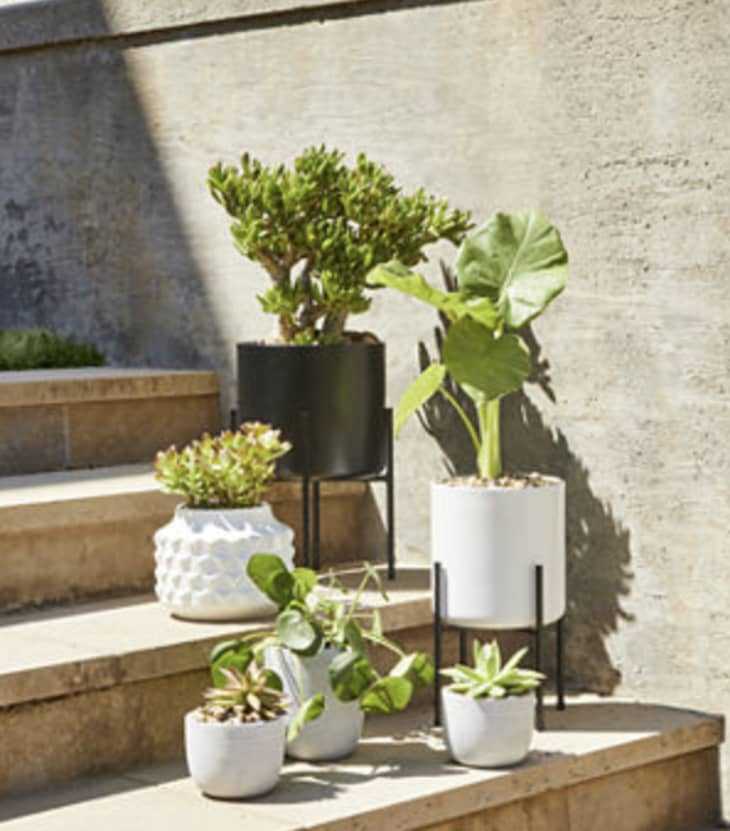 The tabletop pieces skew simple but chic and are available in solid shades of matte black and white ceramic. You can buy dinnerware sets or some dishes, bowls, and mugs open stock, depending on your preference. A grouping of the brand's textural cement or ceramic planters would be a lovely way to elevate any small plant baby collection.
I'm also pretty impressed by the stylish marble accessories, which include napkin rings , coasters , a tray with gold handles , and a wine chiller that I'd totally also use as a vase or even a countertop utensil holder. Any of these would make a great housewarming or holiday gift, if you're an early shopper.
Doing some shopping over the long holiday weekend? Everything from this brand is on sale, and JCP is offering an extra 30 percent off all orders over $75 or an extra 25 percent off any way you pay. Now just might be the time for a little summer bed, bath, or tabletop refresh!