The pastry shop is such a sweet and aesthetic kind of business. If you are creative and have a hand in baking then you have the potential in thriving in this industry. Now, if you are planning to have your own pastry shop, there are things that you must prepare in order to have a smooth start off. This article will provide different essential things that would definitely help you. Let's go!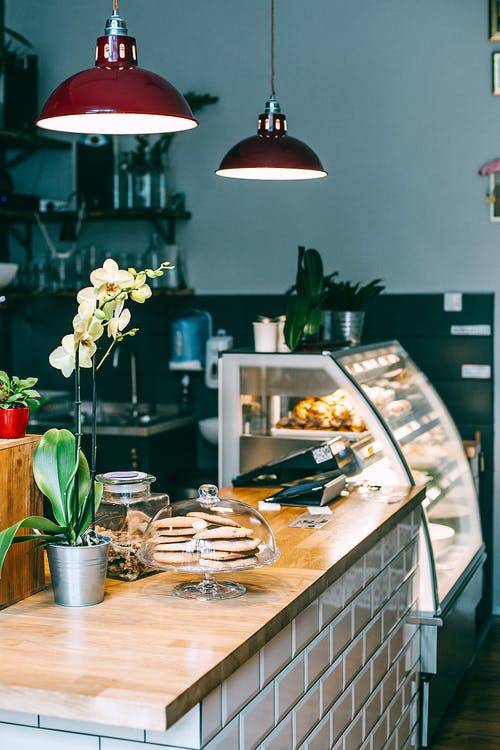 For Your Sweet Start
Start-up is such a nerve-wracking but exciting word at the same time. You have to be ready for the unexpected, for the long days of work, and for the inevitable mistakes. But you also have to be ready to work hard, because that's how you get ahead in this business.
To avoid any conflict and just have a sweet start on your pastry business, the following are the things that you need to be aware of and prepare for your shop.
1. Flexible Menu Board
The first thing that you need to prepare is a flexible menu board. The menu board has to be flexible enough to accommodate different types of products and clients. It should be large enough to display your products and pricing clearly so that it can attract potential customers easily. You should also consider designing your menu board with an eye on aesthetics, so it can look appealing and will add value to your shop.
2. High-Quality Baking Oven
You should invest in a high-quality baking oven for your pastry shop. The ovens are used for baking bread and pastries as well as making cakes and other sweet treats. These ovens have adjustable temperatures which allow you to cook different types of pastries at different temperatures depending on what kind of product you want to bake. You need to choose an oven that has an accurate thermometer so that you can measure the temperature accurately when cooking items like brownies or cookies so they do not burn while waiting for them to cool down before serving them to customers who come in looking for something sweet or savory at this time of day!
3. Pastry Bags
Pastry bags are used for shaping the dough into various shapes like rolls, pizzas, and other baked goods. These bags come in many different sizes depending on the pastry you are making. It is also used to decorate your products and make them presentable and visually appealing to the customers.
4. Baking Boxes and Decoration Supplies
You will need some baking supplies such as baking trays and decoration tools like icing bags and piping tips. You also need baking boxes which are usually made of cardboard or steel. These will ensure that your baked goods stay fresh longer without getting damaged by natural elements like humidity or sunlight.
5. Big Capacity Refrigerator
Just like the oven, you should also invest in a big capacity refrigerator for your pastry shop business, because it will help to keep your products fresh for longer periods of time without any damage or spoilage at all! This is very important especially if you plan on selling your products through your own website or any other online platform where customers can buy directly from you without having any problems with their orders being delivered on time.
6. Egg Breaking Machine
An egg breaking machine is another important and practical item to consider. It's important that you have one that's capable of breaking large quantities of eggs at once so that you don't have to clean up after yourself when using an egg cooker or other method that requires hand-breaking each egg individually. You can try to check out its price or ask for the quality of egg breaking machine manufacturers online or in retail stores.
Conclusion
Hope the list above helps you a lot in starting your business. The bottom line? Keep things simple at first, then gradually diversify and expand your business as needed. And most importantly, enjoy the process of owning a pastry shop business. Good luck!