Spotify has long held the crown as the most popular streaming service, but there's now plenty of competition to make changing streaming music provider worth considering. Apple Music has become one of the biggest rivals, in part helped by the fact that it now comes as standard with iOS devices and with a three-month trial to boot.
View latest Apple Music discount codes
It also opened up to Android users recently as well, meaning more and more people have access. Google Play Music is also a great option as Google lets you upload your own music to the cloud, so you have access to it alongside Google's catalogue across all of your devices. Tidal, on the other hand, has the 'lossless' streaming element locked up, so it instantly had the attention of audiophiles.
The main thing that stops people wanting to change streaming music provider is that we all amass a very personalised catalogue of music, as well as curating our own playlists for moods and occasions. The good news is that many of these can be transferred between streaming services by using useful online tools that match the tracks between services and add them to your music library.
It's not possible to move things from every service to every other service, however, so things can become a little confusing. We've broken down a few of your transfer options below.
Soundiiz
If you're looking to join Tidal, the lossless streaming service, perhaps as you've been persuaded by some high-profile exclusives such as Kanye West's new album, then Tidal actually recommends you use the Soundiiz service. This lets you transfer music between Spotify, YouTube, Rdio, Qobuz, SoundCloud, Deezer, Napster and iTunes playlist files. You just need to sign into the relevant services and then drag and drop music between services for it to rebuild your playlists.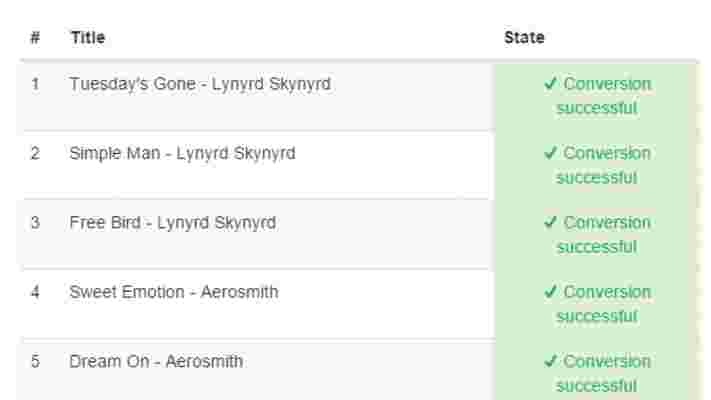 Soundiiz will then begin transferring songs and will let you know if there are any tracks it's missed. The process is reasonably fast compared to Stamp, too. The good thing about Soundiiz is that it is currently free so it's worth trying first. If you don't have any great success, try Stamp below.
Stamp
Stamp allows you to move from a pretty impressive source of services to a slightly less impressive list of destination services. You can transfer music from Spotify, Rdio, Apple Music, Google Play Music, YouTube and Deezer; and send it to Apple Music, Google Play Music or Spotify, as well as outputting your music library list as a .csv. The free service only lets you transfer 10 songs per session or 1 playlist per session. Whereas a Stamp Premium account, which costs €6.99 (about £5.60) allows unlimited songs and playlists.
The process is relatively straightforward. First you just need to sign into your relevant streaming service account when choosing your destination. Then you pick where you want to transfer your playlists to or if you want to export a .csv list.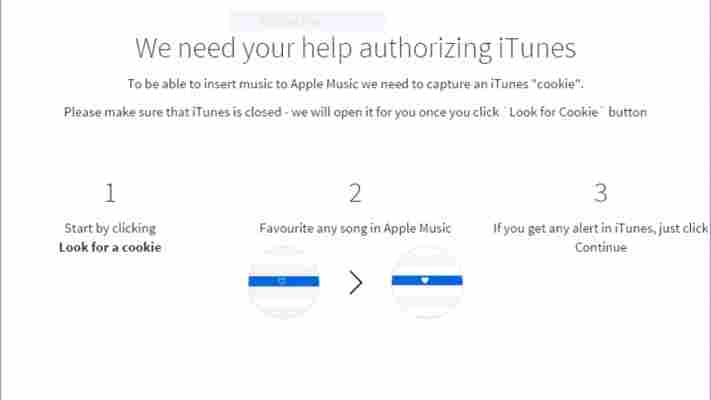 It gets a little more complicated if you want to transfer to Apple Music as Stamp will need to capture a cookie from your iTunes session. This is because for Apple Music it's manually matching songs, which can also mean it can take a long time if you're transferring a lot of songs.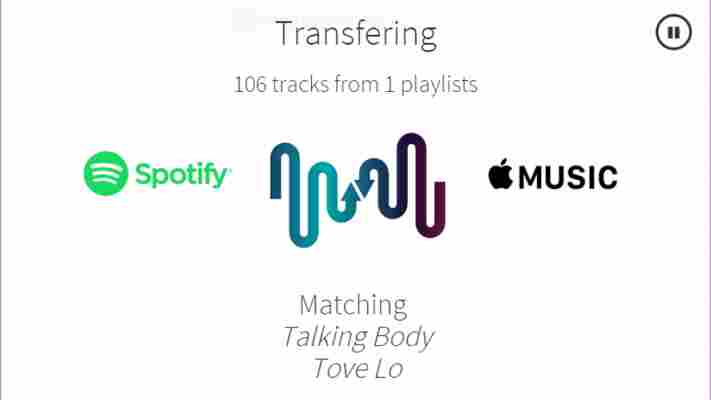 The matching process will then start, so you'll just have to wait it out. Now could be a good time to go and do something else or leave the service running overnight if you're transferring a lot of tracks.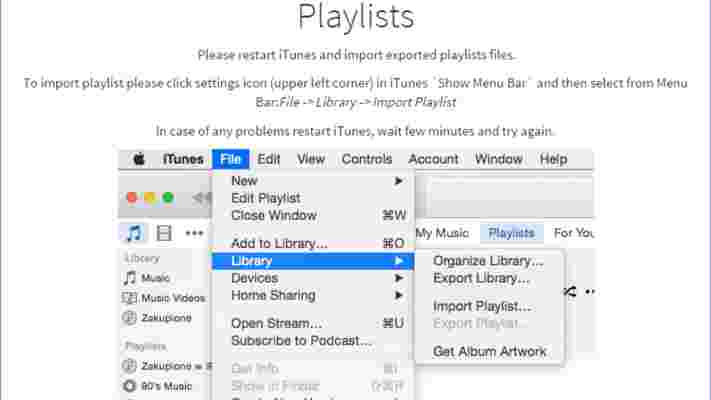 In the case of Apple Music as the end destination, Stamp doesn't transfer playlists, just saved music. You'll need to import a .csv into iTunes to rebuild your playlists. Using Stamp, for the most part, works well, it didn't find some tracks but that's usually a side effect of different services labelling tracks in different ways. This is especially true when a track features collaborators.
Strangely, when I exported a Spotify playlist to a .csv and then attempted to reimport that same .csv back as a source with Spotify as the destination, it managed to not match two tracks (out of 109) even though those tracks originated from Spotify. So clearly it's not a perfect process but it's a good starting point and will transfer the bulk of your music without the faff of doing it all manually.