This rather dank looking project is a masterpiece of our watery other-world of the ocean, called "House on the Beach" by designer Hugon Kowalski. This house is inspired by the tetrapod, that four legged beast of a beachbreaker, made to stop all on-comers. Because this shape was constructed to stop all water and alien attacks and whatnot, it makes, instantly a great sort of structure for architecture, as it defends against corrosion and dissipates oncoming waves.
It both protects the coastline and makes for one magically unique place to hang out at the beach. Made as a beachhouse for those who wish to beautify the coastline at the same time as protecting it from erosion. Each tetrapod beach house has three rooms: living room, kitchen, and bedroom/bathroom. What do you think? Beautiful or terrifying? Saving the world or making it much, much stranger? Or all of the above?
Designer: Hugon Kowalski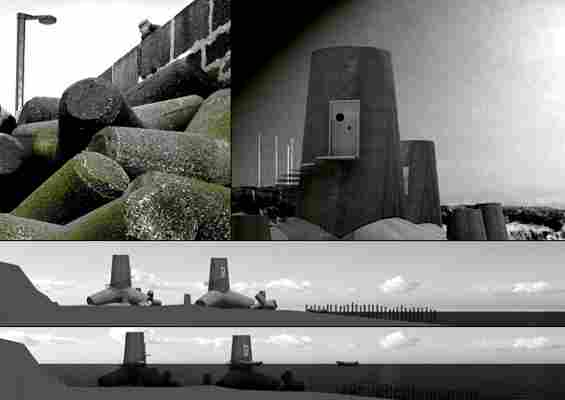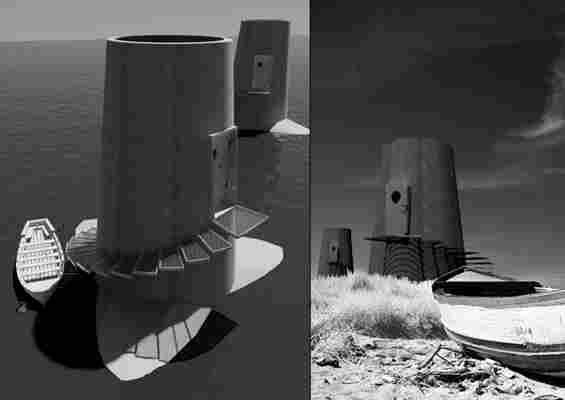 Maniacal Webbed Metal
Based on a 1995 NASA experiment in which spiders were exposed to various chemicals then were tested based on the patterns of webs they spun. Fun! This project goes by the name SOD_Project and is a three-dimensional re-addressing of the webs these bonked-out spiders spun, but this time in metal. Each of these objects seems to be created as a sort of art-objects, but I bet you could put your apples in there too.
Take a look at each of the patterns made in the chart of 5: Normal, Marijuana, Benzedrine, Cafeine, and Chloral Hydrate, and see the transition into metal here in these bits of project. Read these descriptions of each of the chemical reactions as provided by the designer:
Wild stuff.
Designer: Guillaume Lehoux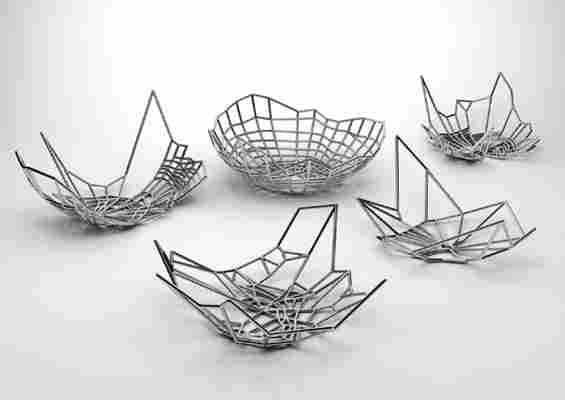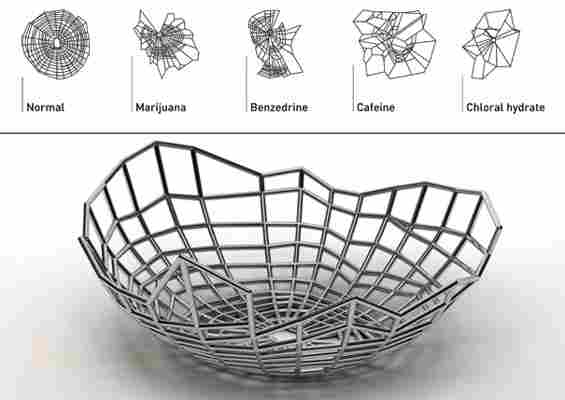 Beirut's Most Fabulous Wine Bar
I don't generally like to rate a restaurant or bar without having been there to taste their rootbeer, but this looks amazing. This is "Burgundy" wine bar/restaurant, Beirut – Lebanon. Look at those lights! Hanging near wooden beams that slice through a wire mesh covering the ceiling, these light objects are made up of conical tubes filling a hypothetical spherical area. Under the lights, a substructure divided into one area for the bar and another for dining.
The lights are meant to recall chandeliers, the cluster of tubes shooting from the center creating the effect of singular light sources being filtered in oh-such a pretty way. In a similar vein, the entryway is lit by a set of black projectors.
It's interesting to design a bar or restaurant, I'd imagine, since unless you're working on a kid-centric establishment, you've gotta be ever-so-slight with your expression. Food-centric! .PSLAB rocks it.
Designer: .PSLAB Beirut